Oct
02
EDITORIAL ARCHIVE- BRITISH VOGUE, MAY 2005 WITH NORWEGIAN BEAUTY, ISELIN STEIRO SHOT BY KAREN COLLINS. 
In 2005 I was asked by British Vogue to work on a hair story based around head bands  with a new emerging photographer hailing from the US named Karen Collins. I'd worked with Karen a couple of  times before and really liked the sensibility in her work. It was both delicate and strong. WIth her partner being an art director I think this had given her work a strong sense of direction yet Karen, for me,  liked girls to have a soft side to them also.
So with Iselin Steiro, who at the time was rising through the model ranks as a new star and the former UK Vogue Beauty Editor Susannah Taylor- now Susannah Evans Pollard -(who incidentally just launched y'day her exciting new beauty website Get The Gloss with another journalist, Sarah Vine - **check out their new website people**) we set about creating 4 hair images for Vogue that we felt showed off four looks of the moment.
I loved these pictures purely because of how different Iselin looked in each one. It felt like she was a completely different woman in each shot. Karen also captured each look so well, and I love them so much purely because they don't feel like obvious hair pictures, which is hard to do for beauty.
Anyway, I hope you enjoy looking at them as much as I enjoyed shooting them and creating the hair for each shot. 
Thanks for looking!!
A BIT OF EXTRA INFO: Susannah, the beauty editor is the person who also painted my dog Buster for me. After discovering that she was/is an amazing artist ( whose speciality was painting dogs) I showed her a polaroid of Buster my dog that was taken on a Top Shop set by photographer Emma Summerton. Worried that the polaroid would eventually fade away, Susannah offered to replica the mini photo with a larger painting.  ( There's no end to her talents!!) 
The result is below and everytime I look at, it still amazes me how she captured so much detail within Buster. - Enjoy the painting of my little furry friend!!!!!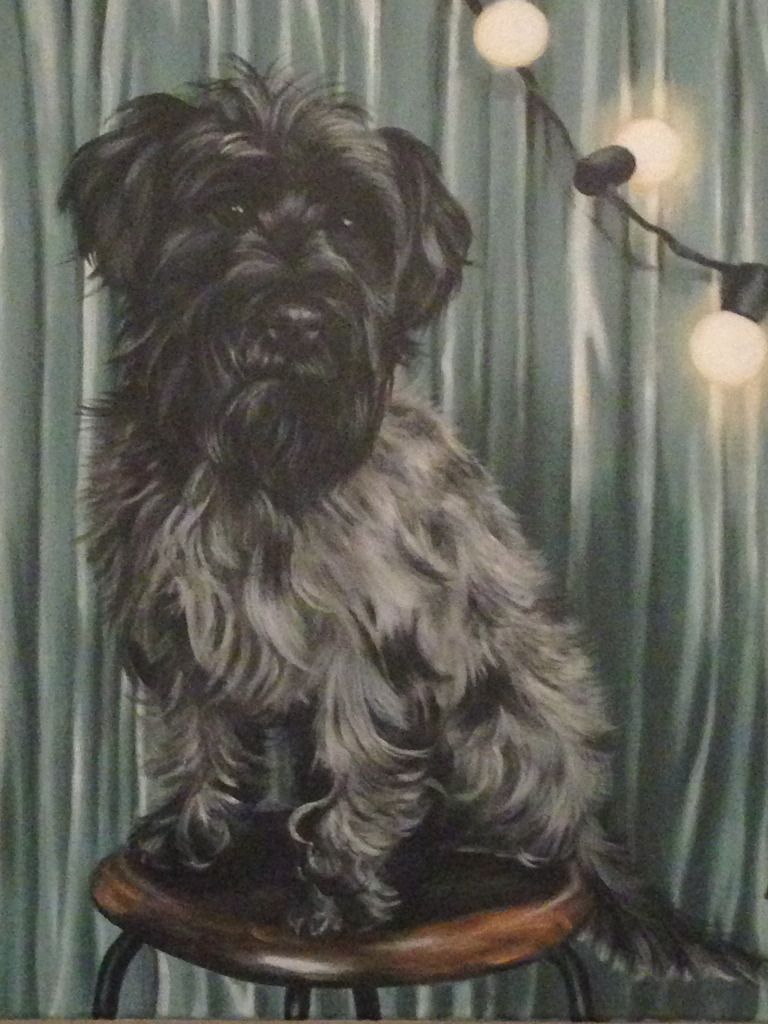 2 Notes
adm49n likes this
houseofpop likes this
itsamoodieblog posted this